The Bix Jazz Society wishes to formally thank the IOWA ARTS COUNCIL, with TWO grants in 9 months, the Society is in good fiscal condition. We hope to build on this with a great attendance-turnout this coming August for our 50th fest. We were thrilled to learn of the possibility of these grants, much less that we'd received them. So, with all the national problems, we're very grateful the federal investment is still available for the Arts. These grants put us back-in-the-game, able to plan & purchase & physically prepare to return to normal when our fans (old & new) are ready to do so later this summer for our 50th festival, one of the Top Three longest-running in Iowa.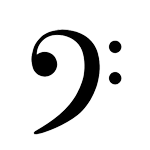 The dates for 2021 are Aug. 5, 6, & 7. To get the latest information, become a member (see Membership page) and receive the newsletter; also, make this page a "favorite" along with the Bix Society's Facebook page.

Motel reservation information can now be found on the Festival page. Tickets can be purchased by clicking the red box. You may also buy tickets at-the-door.
Donating to Birdies for Charity helps the Bix Society because John Deere pledges to add at least 5% to whatever you donate. The Society then receives that money in late October. If you'd like to help us put on the 50th annual festival this August, please make a one-time, flat-Birdies-donation today. The deadline is Monday, June 21st.

The Society will receive the full amount of your donation plus whatever John Deere adds as a bonus. You also have a chance on that page to win a 2-year lease on a Lexus NX! Your birdies-guess is no longer tied to your donation. Thanks for your support!

Our # is 1499 and your donation will earn a bonus!
The Bix Jazz Society thanks you for tuning in to our 49th Jazz Festival — but our first "virtual" one. You can see both nights, all six bands, or any part of their performances by clicking on the red "WATCH" button on this page.

As we aim for our 50th annual festival (Aug. 5, 6, & 7, 2021) we hope we can see you in person. Each year it's our chance to pay for operating expenses, but 2020 was anything but typical. Your donation will also used to sponsor the Bix Youth Jazz Band and Director, provide music scholarships, promote traditional Jazz era music, and Bix history. We greatly appreciate anything you care to give, via PayPal or credit card or call us if you don't want to put out your card number over the internet. The Bix Jazz Society greatly appreciates your support during this time. Because of you, Bix Lives!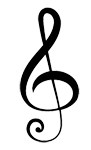 The mission of the Bix Beiderbecke Memorial Society is to perpetuate the music and memory of Leon "Bix" Beiderbecke through an annual jazz festival, jazz education programs, and the preservation of traditional jazz.