Sat, Sept 18th: NOLA Block Party with Tuba Skinny
Join Downtown Rock Island, the River Music Experience, and Bix Society for a night of New Orleans jazz featuring the extremely talented, nationally-recognized band… Tuba Skinny! 😎🎶

Gates and food/drink vendors open at 6:00pm, music starts at 7:00pm
FREE Admission — Optional donations accepted at the gate to support the Greater New Orleans Foundation's Hurricane Ida Disaster Fund

You Made It - THANK you for attending - or watching the 50th Bix Jazz Fest by streaming. Your enthusiasm showed the Board of Directors that Bix STILL Lives. We're already planning 20-22. Next year, please considering paying-for-a-friend to attend with you - and help us make new fans!
Traditional Jazz Bands!

If you are a traditional jazz band (only; no single, duet artists, or trios) and want to apply to be part of the next Bix Jazz Festival (8/4-6/22) please send any rehearsal or live presentation LINKS to office@bixsociety.org.

Please include your fee, how many players you have, if you're willing to double-up in the motel rooms, and from which city you'll be driving. Most bands are chosen and notified by December of each year. Thank you!
Bix Society Board of Directors

If you live in the Quad City region and would like to join the Bix Society's Board of Directors, please email us for more information on how to apply: office@bixsociety.org
The Bix Jazz Society thanks you for tuning in to our 49th Jazz Festival — but our first "virtual" one. You can see both nights, all six bands, or any part of their performances by clicking on the red "WATCH" button on this page.

As we aim for our 50th annual festival (Aug. 5, 6, & 7, 2021) we hope we can see you in person. Each year it's our chance to pay for operating expenses, but 2020 was anything but typical. Your donation will also used to sponsor the Bix Youth Jazz Band and Director, provide music scholarships, promote traditional Jazz era music, and Bix history. We greatly appreciate anything you care to give, via PayPal or credit card or call us if you don't want to put out your card number over the internet. The Bix Jazz Society greatly appreciates your support during this time. Because of you, Bix Lives!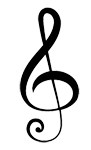 The mission of the Bix Beiderbecke Jazz Society is to perpetuate the music and memory of Leon "Bix" Beiderbecke through an annual jazz festival, jazz education programs, and the preservation of traditional jazz.