Festival
2021 Bix Festival Dates - Our 50th!
The dates for 2021 are Aug. 5, 6, & 7, will be held at the Rhythm City Casino's Events Center in north Davenport.

Aug. 5 — 6 - 11pm
Aug. 6 — 11:30 am - 4:15 pm; 6 - 11 pm
Aug. 7 — 11:30 am - 4:15 pm; 6 - 11 pm
Buy Tickets
August 5th - 7th
Tickets


To get the latest information, become a member and receive the newsletter; also, make this page a "favorite" along with the Bix Society's Facebook page.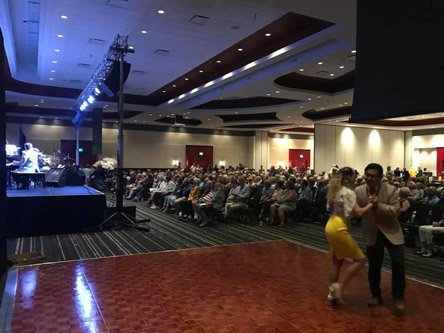 ---
Motel Reservation Information
Online Reservations with a Group Booking Code
Go to: www.rhythmcitycasino.com
At the top of the page there are different hyperlinks; choose the 'Hotel' tab; it will change from purple to white once you are on the tab.
Click the "BOOK A ROOM" link and a tan box will appear on the left side of the page.
Click 'SEARCH' and it will take you to another hotel page.
Enter your arrival and departure dates
Then click 'MORE OPTIONS'
3 boxes will appear and you will paste your group code – BIXFEST50 in the group box
Click 'Check Availability'
Select room type and book room.
If you need to contact the hotel directly, please call 563-328-8000
Quality Inn in Davenport
For motel reservations at the Quality Inn in Davenport, call the hotel directly at (563) 386-8336 and ask for the Bix Jazz Festival group block for your special rate. The motel is an easy, 4-min. drive to the west of the Casino & festival.

Quality Inn & Suites
6605 N. Brady Street
Davenport, Iowa
You must call the hotel directly to obtain the discounted negotiated rate.
---
OTHER HOTEL OPTIONS: https://visitquadcities.com/stay/hotels
---
'21 Festival Bands
Special Appearance by Bill Allred, Bix Fest pioneer
Chicago Cellar Boys (led by Andy Schumm)
Cakewalkin' Jass Band - Toledo (led by Ray Heitger)
Miss Jubilee and the Yas Yas Boys (St. Louis)
Joe Smith and the Spicy Pickles (Denver)
NOLA Jazz Band (Des Moines)
Southside Aces (South Minneapolis)
Mortonia Sextet (All-Stars led by Hal Smith & Dave Kosmyna with Dave Bennett)
Graystone Monarchs (All-Stars led by Josh Duffee)
Bix Beiderbecke Youth Band (Steve Little, Director)
---
** Bix 49th Festival On-Line **
The 49th annual Bix Beiderbecke Memorial Jazz Festival featured six bands on the Bix YouTube channel. Click on the red "Watch" button on the Home page to get to our YouTube page.  You can then cursor through any song or band you like, over the some 6-hr. festival.
---
Venue
The Rhythm City Casino Resort in north Davenport has a great room ("Event Center") for our concerts, 3 restaurants, free parking (including valet), and is our host hotel and a major sponsor. It is also very close to many shopping & other dining options.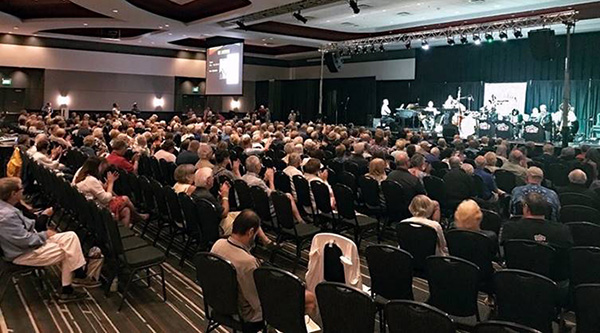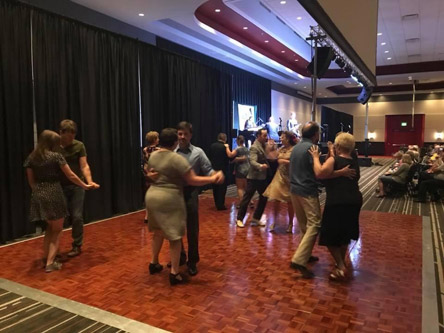 ---
More than 100 volunteers perform the vast array of tasks required to stage a festival the size and length of the Bix Jazz Festival. More are always needed. If you'd like to help call the B.B.M.S. office at (563) 324-7170.